Drs Alan B Schlussel and Christine Law OD

New York City Eye Care & Optical
Drs Alan B Schlussel and Christine Law, O.D.
New York City Eye Care & Optical
Your Manhattan, NYC Optometrist
Dr. Law and Dr. Schlussel see patients who work in Manhattan as well as reside in Kips Bay, Murray Hill, and Midtown.
As a benefit to our patients who live and work in Manhattan, we are pleased to accept MANY insurance plans. If you have ANY questions about your vision health and what vision insurance plans we accept, our staff is available to answer questions at (212) 683-2004.
Dr. Alan B. Schlussel and Dr. Christine Law have years of experience treating patients suffering from Dry Eye Syndrome. If you suffer from any of the symptoms come straight in for treatment and relief!
At the practice of Dr. Alan B. Schlussel and Dr. Christine Law we know how busy you are and to help respect your time we provide a few online amenities. For your convenience can order contact lenses here, and most importantly schedule an eye exam for the same day. If you are in doubt as to exactly where we are located make sure to use our interactive maps to get directions to our eye doctor's office. To help us get you into the chair fill out our patients forms before you some into our office and submit it online. That way when you walk into the office you're all set to go. Don't forget to visit our optical and check out our selection of eyeglasses and designer frames.
Our Patients Say It Best!
From the minute I walked in, staff were courteous and helpful. Dr. Schlussel was friendly and professional as he reviewed my history and examined my eyes. The use of the retinal scan imaging eliminates the issue of having my eyes dilated for hours. Overall professional service....
-
Verified Patient, Murray Hill, Midtown Manhattan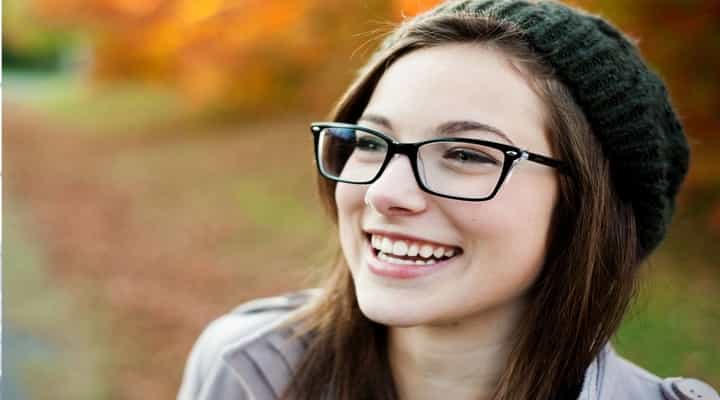 Focus on Eyeglasses
Our NYC eye care staff will are experts in helping you find the best fit for your individual needs and explain how various lenses and frames will impact your vision. We carry the latest European and American designer eyewear collections right here in Murray Hill NY
Click Here for our eye glasses page.
Focus on Eye Emergencies
If you are suffering from an eye emergency in Manahattan, NYC don't hesitate, call today. Our eye doctors have the latest technology and lots of experience with eye infections, scratched eye, something stuck in your eye, painful or stinging eyes and many other types of eye infections.
Visit our eye emergencies page for more information.
Focus on Eye Allergies
Dr. Alan B. Schlussel and Dr. Christine Law have years of experience treating patients suffering from Eye Allergies. If you suffer from any of the symptoms come straight in for treatment and relief!
Visit our Eye Allergies page for more information.
Doctor Schlussel received his Bachelor of Arts Degree in Biology from Binghamton University in 1980. He received his Doctor of Optometry  degree from the State College of Optometry in New York in 1984.  He has been in private practice for over 25 years. Doctor Schlussel is currently the managing partner...
Dr. Christine Law received her undergraduate degree in Biochemistry from SUNY Binghamton and then went on to receive her doctorate of optometry at SUNY College of Optometry in 2002. She did her residency in Ocular Disease at the FDR VA Health System in Westchester, NY in 2003 and has been in practice ever...
Dr. Schlussel and Dr. Law have been treating Dry Eyes in NYC for many years and are proud to offer the very latest technology in Dry Eyes treatment at the NY Dry Eye Center. Over the last few years they have seen a large growth in patients with dry eyes symptoms due to prolonged hours New Yorkers spend in focusing their eyes on a computer, TV, and cell phone screen which causes the eye to dry out. While common in all segments of the population dry eyes is extremely prevalent with contact lens wearers, and our eye doctors have extensive experience with contact lenses specifically for dry eyes sufferers.
Visit our Dry Eye Center page for more information.
Q&A with Dr. Law
Dr. Law Answers Your Eye Care Questions
Is there a connection between your eyes and headaches?
Routine eye care can reveal a number of issues that may cause headaches. If you are a headache sufferer and have not had an eye exam in more than a year, we highly recommend you do. Common vision problems such as astigmatism, hyperopia, presbyopia may cause focusing issues that result in headaches. Increased screen time, such as computers, tablets and smartphones can lead to visual eyestrain and dryness which may cause intermittent blurred vision and lead to headaches. Furthermore, more serious health issues, such as glaucoma, cataracts and even optic neuritis or optic nerve swelling can cause headaches. These issues are often undetectable unless the doctor takes a look and checks the posterior part of the eye, known as the retina, and also checks the eye pressure. If you can relate to any of these issues and it has been more than a year since your last eye exam please don't hesitate to set up an appointment so that we may help you. Schedule an Eye Exam Today!
Monday:

9:30 AM - 3:00 PM

Tuesday:

8:00 AM - 5:30 PM

Wednesday:

9:00 AM - 7:00 PM (out between 2:00 PM - 3:00 PM)

Thursday:

9:00 AM - 3:00 PM

Friday:

9:00 AM - 3:00 PM

Saturday:

Closed

Sunday:

Closed